Deluxe PAT Testing
Electrical Safety Testers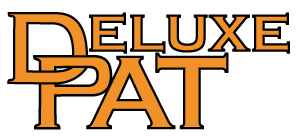 Electrical safety tests are a legal requirement in the UK for businesses and we work alongside regular customers to provide this solution for them.
We are always happy to help new companies solve the problem of PAT (Portable Appliance Testing). Many people think that it is a waste of time and money, however there are many factors that people overlook:
It keeps your employees working in a safe environment
Your building is less likely to be damaged as a result of electrical fires
The insurance company will cover you in the result of an electrical fire should one occur (they won't if you can't prove you tests were up to date)
The fire brigade and health & safety can close your company down until you have the work completed
It is against the law not to have it done
We use certified engineers with high quality equipment to access the safety of your appliances and give you a full report and certificate upon completion. It is a requirement by law that you much have your equipment assessed every year.