Deluxe Business is a professional services company providing a wide range of offerings to the UK and European markets under the brand Deluxe.
---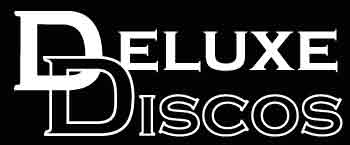 Deluxe Discos
The oldest of the Deluxe brands is Deluxe Discos which started in 2006.
Over the years, we have entertained 10,000's of guests in London, Kent, Essex and the Home Counties. The main goal of Deluxe Discos is the provide high quality entertainment through professional audio, lighting and extensive DJ experience. Being a DJ is more than playing music for people to dance; it is connecting with the crowd so you can gauge exactly what they want to hear and what will get everyone on the dance floor.
From our experience, it is a very difficult skill to learn and even more difficult to teach. It seems to be one of those skills you either have or you don't. We are always looking for new talent and up and coming DJ's to join our mobile discos. Not everyone makes the cut, but those who show promise do.
Click here to read more
---

Deluxe IT Services
Our IT Services division provides the highest quality of service in cloud computing. We believe that 'the cloud' is the future and the earlier you get on board, the easier the transition will be.
We build scalable solutions for Email, Calendar, Documents & Files, Leave Management and Project & Task Management. These come in the form of the leading cloud software:
Google Apps (Email, Calendar, Documents & Files) - Becoming the industry standard over Microsoft Exchange
Amazon Web Services (Cloud-base computing) - Links to a multitude of systems
Appogee Leave (Leave Management) - Integrates directly with Google Apps
Smartsheet (Project & Task Management) - Integrates directly with Google Apps
We also provide more skilled solutions such as:
Cloud backup solutions for on site installations
Disaster plan assessment - making sure your business can still run after a disaster like a building fire/flood/etc.
---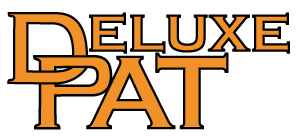 Deluxe PAT Testing
Electrical safety tests are a legal requirement in the UK for businesses and we work alongside regular customers to provide this solution for them.
We are always happy to help new companies solve the problem of PAT (Portable Appliance Testing). Many people think that it is a waste of time and money, however there are many factors that people overlook:
It keeps your employees working in a safe environment
Your building is less likely to be damaged as a result of electrical fires
The insurance company will cover you in the result of an electrical fire should one occur (they won't if you can't prove you tests were up to date)
The fire brigade and health & safety can close your company down until you have the work completed
It is against the law not to have it done
We use certified engineers with high quality equipment to access the safety of your appliances and give you a full report and certificate upon completion. It is a requirement by law to have your equipment assessed every year.
Please contact us for a quote
---

Deluxe Translation
We have qualified translators for your professional needs.
Currently we have translators that can translate to and from any of these languages:
If you require another language, please contact us as we have many other contacts with a wide range of languages.